Event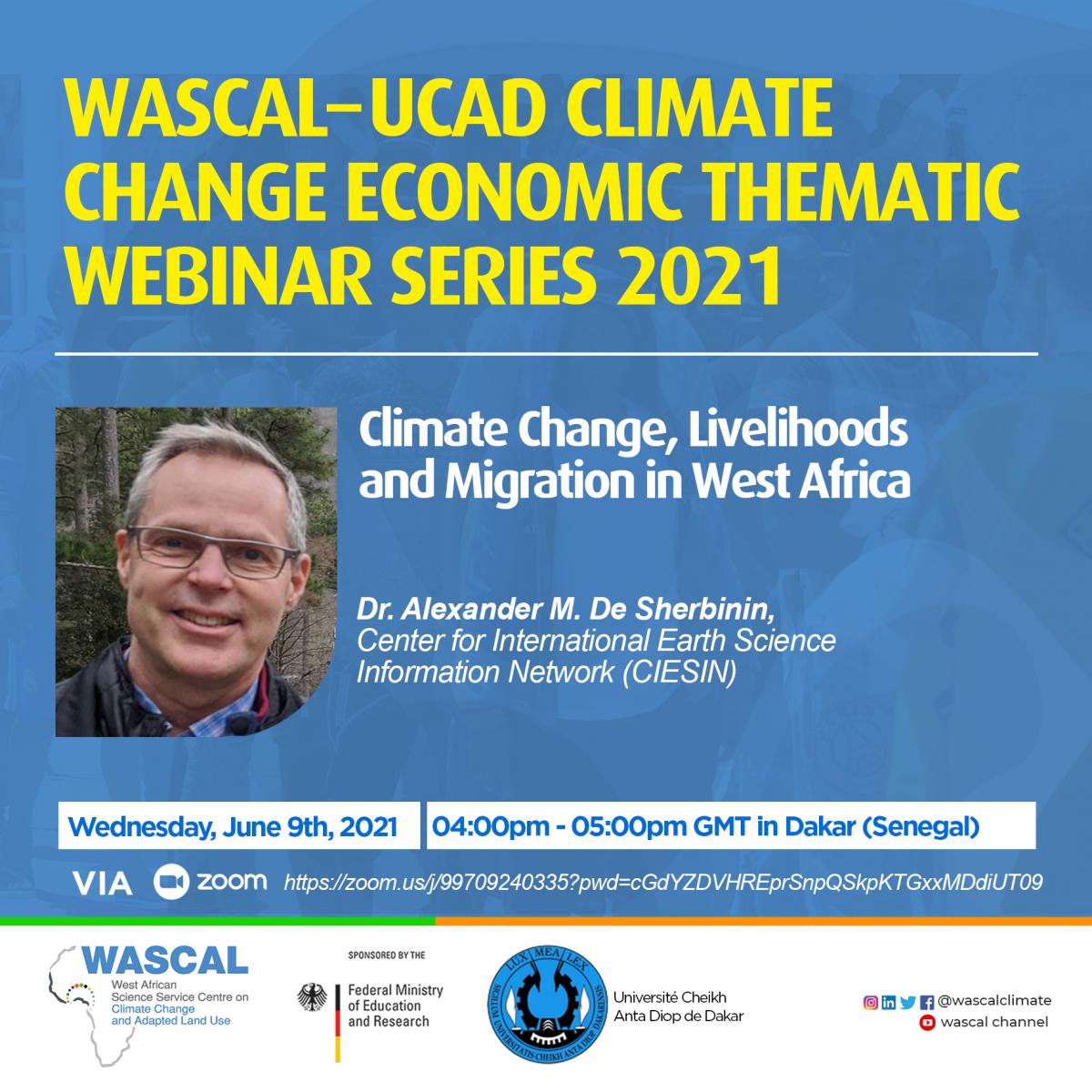 ---
---
---
---
---
---
---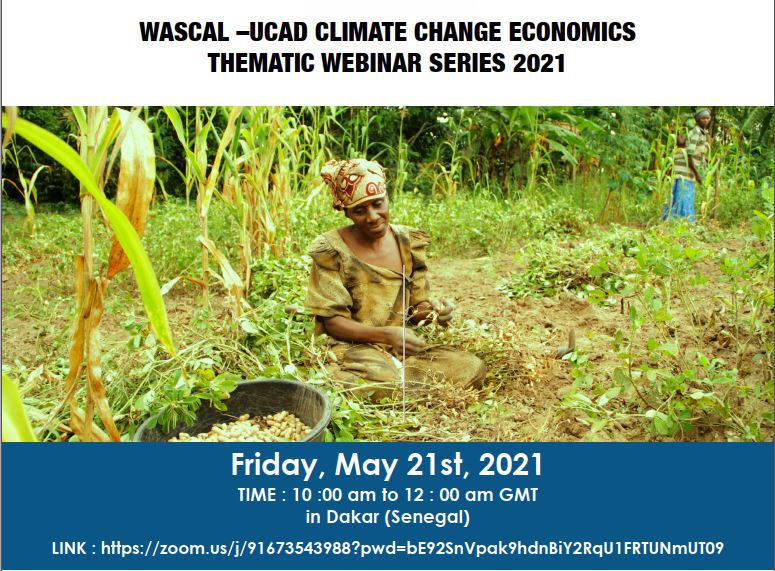 For more information download this file: webinaire_WASCAL_21 Mai.pdf
---
---
---
---
---
CALL FOR APPLICATIONS WITH (FULL SCHOLARSHIP AVAILABLE)
2021 ADMISSIONS INTO INTERNATIONAL MASTER'S PROGRAMME IN ENERGY AND GREEN HYDROGEN TECHNOLOGY (IMP-EGH)
1.  Background
The West African Science Service Centre on Climate Change and Adapted Land Use (WASCAL) under the sponsorship of the German Federal Ministry of Education and Research (BMBF) is pleased to announce application for its International Master's Programme in Energy and Green Hydrogen (IMP-EGH) in all fifteen (15) ECOWAS countries  partners  namely:  Benin,  Burkina  Faso,  Cabo-Verde, Côte  d'Ivoire,  Gambia, Ghana, Guinea, Guinea Bissau, Liberia, Mali, Niger, Nigeria, Senegal, Sierra Leone and Togo.
WASCAL is a wholly West African international organization with focus on academic and transdisciplinary research, building graduate-level scientific capacity and serving policy makers in West Africa with science-based advice on adaptation to climate change impacts and land use management. It cooperates with many agencies and universities in the region, providing a knowledge platform of excellence for its partners. WASCAL is funded by BMBF, multilateral and bilateral partners and its West African member countries.
Given the fact that Climate Change management (adaptation and mitigation) strategies require an integrated, interdisciplinary and multi-sectorial approach, the International Master
Programme in Energy and Green Hydrogen (IMP-EGH) is designed to prepare the next generation to address the energy challenges of adaptation and resilience to Climate Change in West Africa. The programme will equally allow a better understanding of present-day energy infrastructures in West Africa, their strength and weaknesses, energy policies, practices in a Changing Climate context and the search for sustainable solutions.
2.  Mission
The mission of this programme is to provide training on state-of-the-art tools used in renewable energy, green hydrogen technology and policy (politics and economics) with the view of training adequate human resources to boost the sector of energy technology and guide policy formulation across the West African region.
3.  Objective
The main objective of this Master's Programme is to prepare and train a new generation of
interdisciplinary professionals capable of proposing adapted solutions to ongoing energy crisis.
4 Specialties
Economics/policies/infrastructures and green hydrogen technology (Université Cheikh Anta Diop)

Bioenergy/biofuels and green hydrogen technology (Université de Lomé)

Photovoltaic and system analysis for green hydrogen technologies (Université Abdou Moumini)

Green hydrogen production and technology/georesources (wind/water) and green hydrogen technology (Université Félix Houphouet Boigny)
5.  Eligibility criteria
The International Master's Programme in Energy and Green Hydrogen (IMP-EGH) is open to candidates,
•    from West African countries (Benin, Burkina Faso, Cabo-Verde, Côte d'Ivoire, Ghana, Guinea, Guinea Bissau, Liberia, Mali, Niger, Nigeria, Senegal, Sierra Leone The Gambia and Togo);
•    with a minimum background of a BSc. degree or equivalent in scientific discipline or in engineering, technical strengths in physics, (bio)chemistry, electrical or mechanical engineering or equivalent;
•   who are not more than 35 years old at the end of December 2021;
•   who have a good English proficiency (this will be an asset for final selection).
Female candidates are highly encouraged to apply.
6.  Outline of the programme
The International Master's Programme in Energy and Green Hydrogen is a well-structured programme consisting of three (3) semesters of taught courses, lab activities, field visits and interactive activities with stakeholders and one (1) semester constituted by four phases:
Phase I: Writing and validation of the research project
Phase II: Field study                                                                     
Phase III: Internship in Germany
Phase IV: Final writing of the Master Thesis
Phase V: Master Thesis defense and graduation in the dedicated GRP
7.  Working Language
The International Master's Programme in Green Hydrogen is a structured programme with English as language of instruction. Successful candidates must have a background in English which could allow them to follow the planned classes. To improve language skills, English language courses will be offered by WASCAL to selected Francophone students at the University of Cape Coast (Ghana), to help them meet entry requirement. Anglophone students will also be given the opportunity to take French language courses at Université de Lomé (Togo). The Language Course is geared towards fostering future professional communication, collaboration, negotiations and friendships between the French and English-speaking students.
8.  Application procedures
Application Form duly filled, scanned, and sent to require address;

Curriculum Vitae signed with information about relevant experience and professional training;

Cover letter;

Two (2) reference letters, one of whom should preferably be from the undergraduate lecturer in the equivalent science discipline or in engineering; preferably one letter from an academic and one from a former employer precise availability of the candidate for the all period of Master's programme. Reference letters must be written in English or French and must be signed / stamped;

Photocopied Passport or national identification card; and

Certified copies of diplomas and transcripts (Baccalaureate to Bachelor).
9.  Selection procedures
Only short-listed candidates will be notified for interviews.

Interviews will be done in English by a committee.

Final selection: one student per country will be selected for Bioenergy/biofuels and
Green Hydrogen Technology.
A scholarship letter will be sent to the selected candidate by WASCAL Headquarters.
10. Duration
24 months.
11. Scholarship and research support
Scholarship: 250 Euros per month;

 Research Budget;

Travel ticket for language courses in Cape Coast or Lomé;

Travel Ticket to Germany; and

Tuition.
12. Application address
Candidates may apply directly to the respective GRP. All requested documents should be sent via e-mail to:
Deadline for applications: April 30, 2021.
Download UCAD FOR APPLICATION UCAD FORMS.pdf
Download LOME FOR APPLICATION LOME APPLICATION FORM.pdf
Download NIGER FOR APPLICATION NIGER FORMS.pdf
Download ABIJAN FOR APPLICATION UFHB APPLICATION FORM.pdf
---
---
---
---
---
---
---
WASCAL'S FATOU GUEYE BECOMES FIRST FEMALE PROFESSOR OF ECONOMICS AT THE UNIVERSITY OF CHEIKH ANTA DIOP (UCAD), SENEGAL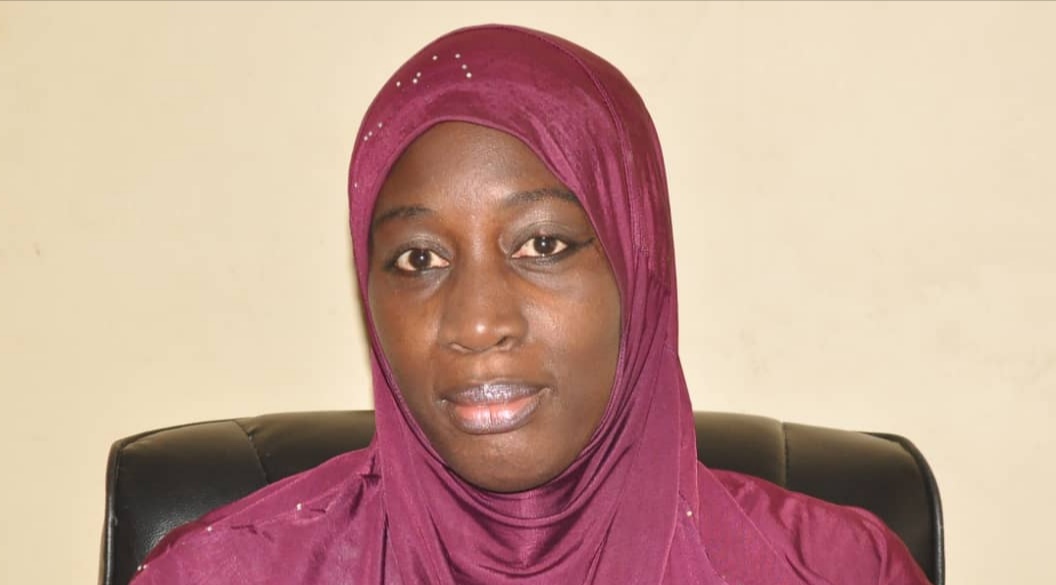 Director of the WASCAL's Doctoral Research Programme (DRP) in Climate Change Economics, at the Cheikh Anta Diop University Senegal, Fatou Gueye, has become the first female professor in Economics at the University since its establishment in 1957.
This was announced by the Committee of the 'Conseil Africain et Malgache de l'Enseignement Supérieur (CAMES)',  the solely mandated  Inter-governmental Entity in charge of assessing applications from national University teaching and research personnel for an academic promotion, in all the  18 Francophone African countries.
Fatou Gueye recently ascended to the position of the Director of the WASCAL Doctoral Research Programme in Senegal, after serving as the Assistant Coordinator from 2011. She obtained her PhD in Economics in 2012 as part of the Inter-university Postgraduate Programme (NPTCI) at UCAD. She was then recruited at the Department of Economics of the Faculty of Economics (FASEG) in 2008 where she has been actively involved in research work on the informal sector in West and Central Africa, undertaken by CREA/Cheikh Anta Diop University for more than 12 years till now. She has also conducted research on various topics about sustainable development.
As a West African international Climate Change (CC) organization committed to providing Climate Change solutions through research and capacity building, WASCAL is proud to have Professor Fatou Gueye as one of its numerous high-class Professor. Congratulations Professor.
WASCAL is confident that you will continue to lead the WASCAL-DRP in Senegal to focus on applying economic rationality to analyze adaptation and mitigation strategies related to Climate Change, to ensure an interdisciplinary and comprehensive approach to climate related analysis and policy.
---
---
---
---
---
---

 Conference on Climate Change and Food Security in West Africa
Dates: 18-19 November, 2019
      About the Conference
     Climate change affects food security in myriad and complex ways. It affects food availability through its impacts on crop yields and livestock productivity. For many net food-buying households in the region, losses in crop yields and livestock productivity can often translate into reduced access to food due to higher food prices. Moreover, higher frequency of extreme weather events under changing climate, such as heatwaves, droughts, and floods, can undermine the stability of food systems and also exacerbate the existing problems with food safety and nutritional security in Western Africa, posing particularly severe risks on the most vulnerable social groups. Furthermore, changing climatic conditions facilitate the spread of infectious diseases taking an increasing toll on nutritional security and human health. Shifts in agricultural potentials due to climate change will have profound effects on crop and livestock choices and consequently on local food value chains. On the other side, individual and policy choices made regarding food systems and diets have important implications for climate change mitigation. The populations in Western Africa have historically shown strong ingenuity and resilience in the face of various social and climatic shocks. However, often unprecedented nature of climatic changes projected for the region and their food security implications may require new solutions combining innovative technological, socio-economic and policy responses.
 
This conference is intended to serve as a platform for exchanging and discussing latest research findings on the relationship between climate change and food security in Western Africa, particularly on innovative and cutting-edge solutions and insights related to the Conference themes. The conference seeks to bring together early career and experienced researchers from economics and other social sciences from the Western Africa region to promote mutual exchanges and collaborations on this crucial topic.
Below is the agenda and the call for Papers
English