Event
WASCAL'S FATOU GUEYE BECOMES FIRST FEMALE PROFESSOR OF ECONOMICS AT THE UNIVERSITY OF CHEIKH ANTA DIOP (UCAD), SENEGAL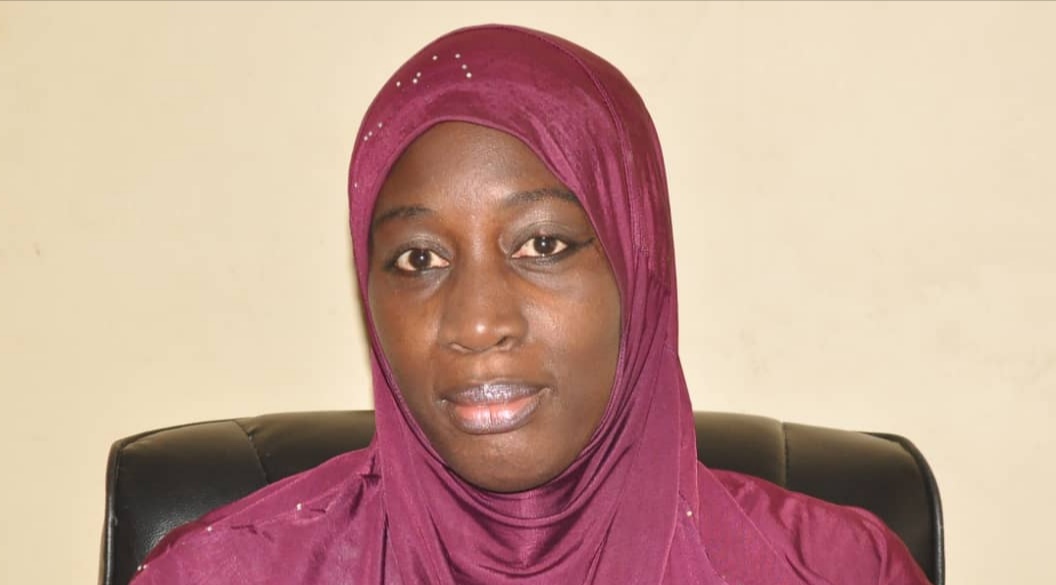 Director of the WASCAL's Doctoral Research Programme (DRP) in Climate Change Economics, at the Cheikh Anta Diop University Senegal, Fatou Gueye, has become the first female professor in Economics at the University since its establishment in 1957.
This was announced by the Committee of the 'Conseil Africain et Malgache de l'Enseignement Supérieur (CAMES)',  the solely mandated  Inter-governmental Entity in charge of assessing applications from national University teaching and research personnel for an academic promotion, in all the  18 Francophone African countries.
Fatou Gueye recently ascended to the position of the Director of the WASCAL Doctoral Research Programme in Senegal, after serving as the Assistant Coordinator from 2011. She obtained her PhD in Economics in 2012 as part of the Inter-university Postgraduate Programme (NPTCI) at UCAD. She was then recruited at the Department of Economics of the Faculty of Economics (FASEG) in 2008 where she has been actively involved in research work on the informal sector in West and Central Africa, undertaken by CREA/Cheikh Anta Diop University for more than 12 years till now. She has also conducted research on various topics about sustainable development.
As a West African international Climate Change (CC) organization committed to providing Climate Change solutions through research and capacity building, WASCAL is proud to have Professor Fatou Gueye as one of its numerous high-class Professor. Congratulations Professor.
WASCAL is confident that you will continue to lead the WASCAL-DRP in Senegal to focus on applying economic rationality to analyze adaptation and mitigation strategies related to Climate Change, to ensure an interdisciplinary and comprehensive approach to climate related analysis and policy.
---
---
---
---
---
---

 Conference on Climate Change and Food Security in West Africa
Dates: 18-19 November, 2019
      About the Conference
     Climate change affects food security in myriad and complex ways. It affects food availability through its impacts on crop yields and livestock productivity. For many net food-buying households in the region, losses in crop yields and livestock productivity can often translate into reduced access to food due to higher food prices. Moreover, higher frequency of extreme weather events under changing climate, such as heatwaves, droughts, and floods, can undermine the stability of food systems and also exacerbate the existing problems with food safety and nutritional security in Western Africa, posing particularly severe risks on the most vulnerable social groups. Furthermore, changing climatic conditions facilitate the spread of infectious diseases taking an increasing toll on nutritional security and human health. Shifts in agricultural potentials due to climate change will have profound effects on crop and livestock choices and consequently on local food value chains. On the other side, individual and policy choices made regarding food systems and diets have important implications for climate change mitigation. The populations in Western Africa have historically shown strong ingenuity and resilience in the face of various social and climatic shocks. However, often unprecedented nature of climatic changes projected for the region and their food security implications may require new solutions combining innovative technological, socio-economic and policy responses.
 
This conference is intended to serve as a platform for exchanging and discussing latest research findings on the relationship between climate change and food security in Western Africa, particularly on innovative and cutting-edge solutions and insights related to the Conference themes. The conference seeks to bring together early career and experienced researchers from economics and other social sciences from the Western Africa region to promote mutual exchanges and collaborations on this crucial topic.
Below is the agenda and the call for Papers
English